Superior Air operates from 4 different bases in Greece.
Our helicopters during the summer period are based at Athens Int. Airport, Santorini, Mykonos and Megara General Aviation Airport.
Click on each base icon for more information.
X
Athens Superior heliport
Address: Athens International Airport Athens superior heliport Address: Loutsa, Spata Tel: +30 22960 23180 Transportation from/to the Main Terminal building and General Aviation Terminal of Athens Int. Airport is provided complimentary by Superior Air by our own luxury minivans. The driving distance is approximately 8min. Kindly note that our driver will meet you upon arrival outside the luggage conveyor area, holding a signboard with your name, assist you with the luggage and transfer you with VIP ground transportation from Main Terminal Building to our helipad. In case you prefer to depart from the General Aviation Terminal (Helipad terminal – Athens airport), there will be an additional charge of 400.00€.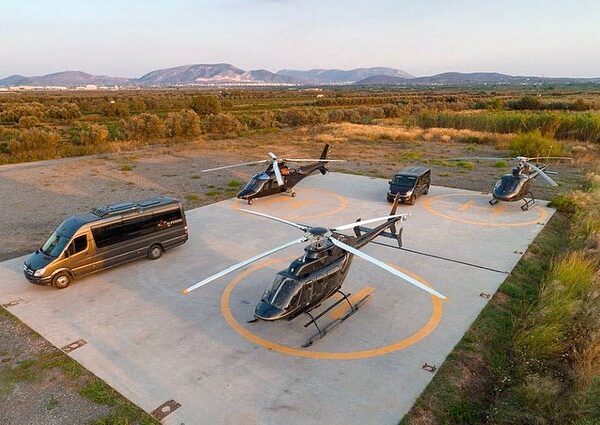 X
Santorini
Santorini helipad Address: Santorini Please advise the hotel you are staying at Santorini to assist you with your ground transfer from/to the helipad. In case there is an extra charge, we will let you know.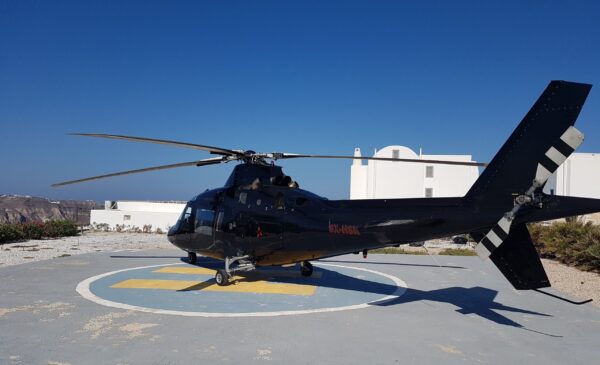 X
Mykonos
Mykonos heliport Address: Kalo Livadi, 846 00, Mykonos Transportation from/to the heliport is provided complimentary by Superior Air by our own luxury minivans. Kindly advise your connecting flight details from/to Mykonos Airport or the hotel you are staying in so as to arrange your transfer.
X
Superior Air HQ - Megara General Aviation Airport
Address: Megara General Aviation Airport Tel: +30 2296 772018
Superior Air HQ – Megara General Aviation Airport Address: Megara General Aviation Airport Tel: +30 22960 23180