If you are in Athens and would like to explore it from above fasten your seatbelt for a breathtaking helicopter flight!
Are you in Santorini and you wish to see the beauty of the island in a way that only from the sky is possible?
Or are you in Mykonos and you want to fly over Tinos, Syros, Naxos, Delos, Paros and Antiparos?
We can offer you specially designed packages of Sightseeing flights so that you discover some of the finest destinations of Greece in a completely different way.
Koufonisia Schinoussa Irakleia
Koufonisia Schinoussa Irakleia belong to the complex of Small East Cyclades.
Koufonisia geographically, is located on the southeast side of Naxos and on the west side of Amorgos.
Schinoussa and Irakleia are two more nearby islands which compete this complex.
Koufonisia, Schinoussa  and Irakleia are known around Greece for the marvelous blue and cyan waters and sandy beaches. A sightseeing tour above them will astound you, as you will be able to see the excellent combination of crystal clear waters and golden sand.
A place where the horizon remains unspoiled and
where people are still connected with nature.
You can go to this complex of islands either from Santorini or from Mykonos.
Duration: 20 minutes over the islands.
More information about Koufonisia, Schoinousa and Irakleia: http://www.greecewebtravel.com/small-cyclades-islands.html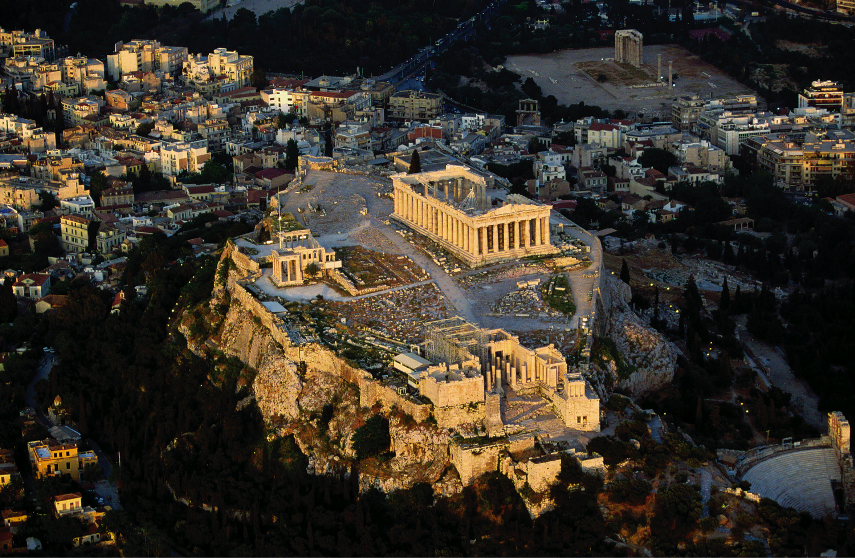 Athens From Above
Fasten your seatbelt for a breathtaking helicopter flight over Athens!
Look down to see the great city spread out like a map.
Athens is a beautiful city. The list of sights one can visit in Athens is endless.  Parks, Archaeological sites,  the old city of Athens, the Acropolis and many others.
So, why not see everything from above? Book a sightseeing flight and see Athens in a totally different way. Fly over the center of the City, Acropolis, the Parliament, the Parthenon, the Olympic Stadium, Lycabetus Hill, the 1896 Olympic Stadium and the port of Piraeus.
Athens sightseeing was never so easy or so much fun!
Different sightseeing packages are available for you in order to enjoy a flight over one of the most historical cities in the world.
Mykonos and Cyclades
If you wish to explore the most of Cyclades, then you must get on board one of our helicopters and enjoy a marvelous sightseeing tour. If you are located in Mykonos, why miss the chance to see other islands as well?
Superior Air provides you with the opportunity to fly over the beautiful Mykonos as well as the islands of Paros, Antiparos, Naxos, Dilos, Tinos and Syros.
Route 1 – Mykonos – Dilos – Tinos – Syros.
You will fly over some of the most beautiful islands of Cyclades and you will discover places unreachable by any other means. It is a great opportunity to be able to see 4 different Greek islands in just 30 minutes and take pictures to cherish for ever.
Duration – 30 minutes
Max. Passengers – 4
Route 2 – Mykonos – Dilos – TInos – Syros – Naxos – Paros – Antiparos
Get on board our helicopter and prepare for the time of your life. 7 different islands, each one with its own characteristics. In 1 hour flight you will be able to enjoy the beauties of some of the most famous Greek Islands.
Duration – 1 hour
Max. Passengers – 4
More information about Mykonos: http://www.mykonos.gr/?PageLang=english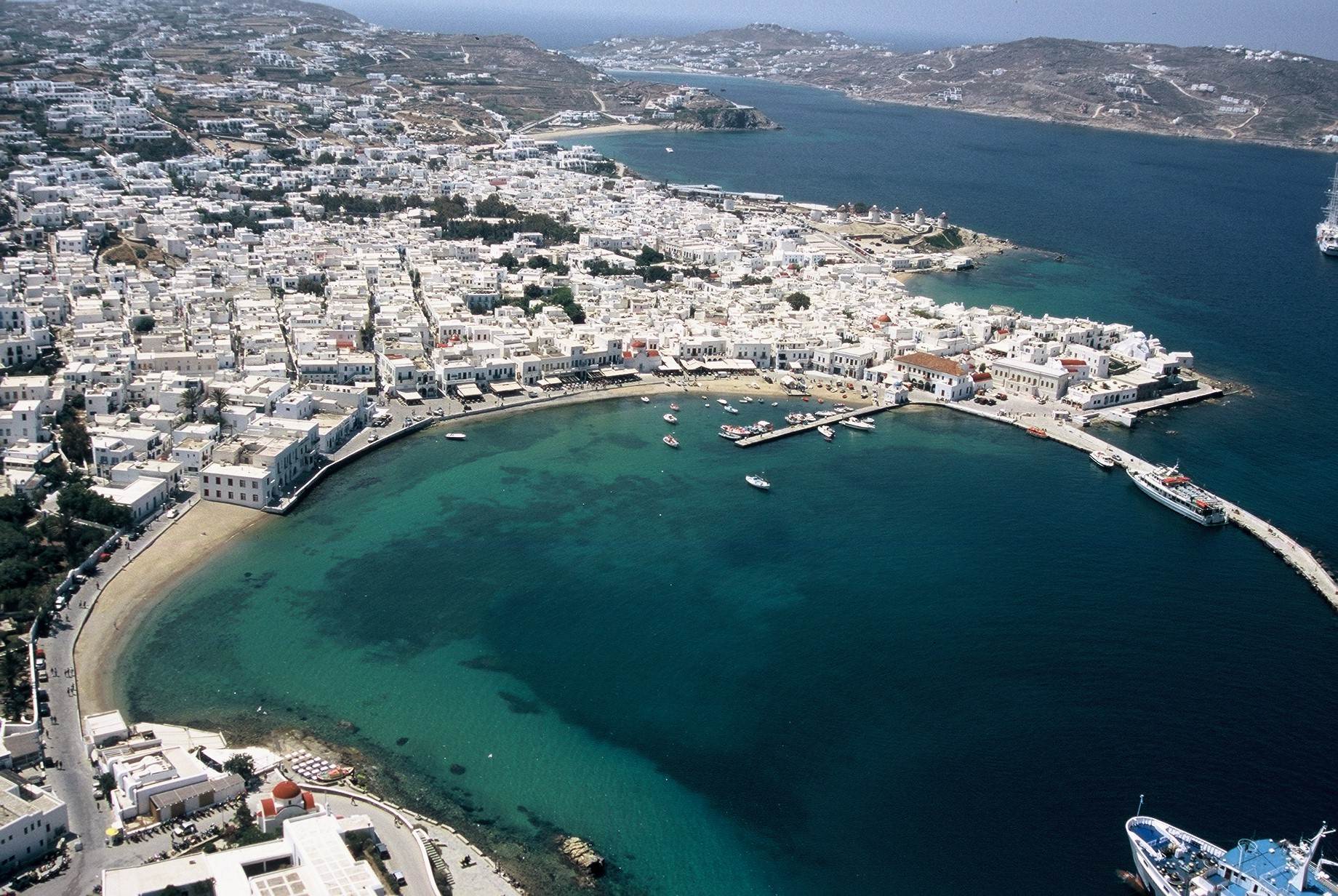 Santorini
Route 1 – Santorini sightseeing Grand Tour
A combination of a tour around the Caldera and a spectacular flight above the colorful beaches of Santorini. This sightseeing tour offers stunning views of the Caldera and the volcano as well as a detailed exploration of the island's beaches.
Duration – 30 minutes
Route 2 – Santorini sightseeing Grand Tour plus 30 minutes of your choice.
This is the tour that gives you the chance to visit the major sights of Santorini. Fly above Megalochori and its famous vineyards on your way to the amazing colorful beaches of the island. Soar over Nea Kameni, to appreciate the incredible view of the volcano and the famous Caldera, then continue to Thirasia, a part of the ancient Stroggili with its picturesque houses painted in various colors.
Coming up next is Oia, Santorini's most famous village with charming houses on narrow streets, blue domed churches and sun-bathed verandas. If you are looking for an amazing ride and you don't want to miss a single thing of Santorini, this tour is the perfect choice for you.
Duration – 1 hour
Book your flight now and experience the beauty of Santorini with one of Superior Air sightseeing tours.
More information about Santorini: http://www.santorini.net/