Pilgrimage Tourism
Meteora
Meteora is a truly inspiring and sensational setting of overwhelming rock formations, but one must also be prepared to expect that this trip is much more than merely visiting an exquisite landscape. It is a pilgrimage to a holy place for all Christians around the world. Meteora has become a preservation ark for the 2000-year-old Christian Orthodox creed.
Meaning 'suspended in air' the name Meteora soon came to encompass the entire rock community of 24 monasteries. There were no steps and the main access to the monasteries was by means of a net that was hitched over a hook and hoisted up by rope and a hand cranked windlass to winch towers overhanging the chasm. Monks descended in the nets or on retractable wooden ladders up to 40m long to the fertile valleys below to grow grapes, corn and potatoes. Each community developed its own resources and by the end of the 14th century, the Grand Meteoron emerged as the dominant community. Its wealth included landed estates, flocks of sheep, and herds of cattle.
The gigantic rocks of Meteora are perched above the town of Kalambaka, at a maximum height of 400 m (1200 ft). The most interesting summits are decorated with historical monasteries, included in the World Heritage List of Unesco. Only 6 of them have made it through the centuries, from an initial estimated number of 24. Mostly dating to the 14th and until the 16th century, these monasteries were built by monks who were previously hermits in the area, living in individual caves. Once united, these monks took months and years to carry the construction material to the top of rocks, using ropes, folding ladders, nets and baskets, and with much determination.
More information about Meteora: http://www.meteora-greece.com/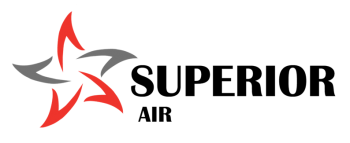 Request A Quote