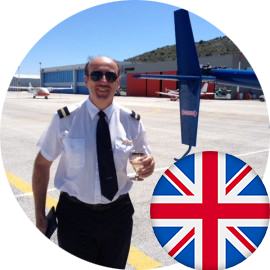 I feel very fortunate to have received flying lessons at Superior Air. The reason why I want to thank all of your staff and instructors is this: everyone I met at Superior Air was supportive and helped me reach my goal.
Superior Air always helped me to achieve the same very high standards they set. I didn't merely want to get a license. I wanted to become a safe, proficient, confident pilot. And that's precisely how the flight training program at Superior Air is run. My instructor trained me to standards far beyond the minimum and constantly assigned an emphasis on safety and sound aeronautical decision making skills.
Flying is both an art and a science, and your instructors get that.
If I had to say one important item about Superior Air, I would say that their word is their bond.