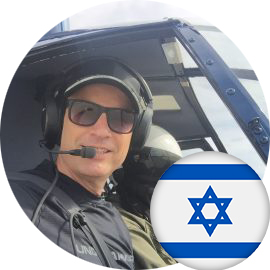 I wish to take the opportunity to thank you and your amazing staff at Superior Air for the wonderful week we spent together.Before I came over, I had no idea what to expect (I just knew that Greece looks great from the air) But ever since I entered your facility it was clear to me that I have come to the right place to fly the 15 hours I wanted. Superior Air is a company of the highest standards I have ever met.
The facility is impressive and well maintained, the system is highly computerized and advanced and the staff is incredibly professional and helpful.
I wish to point out one man in particular: My CFI Oliver Michalakis. I have met and flew with many different CFI in many countries. Oliver is one of the best: he is professional, initiative, safe, positive and above all, he has a wonderful teaching attitude. Something you have to be born with.
So… thank you all and I hope we will meet again soon….